Corporate events have huge, often underestimated potential. Both a large corporation and a small enterprise can implement them. They take various forms – from a theme evening to a weekend trip. They bring many benefits to employers and have a positive effect on employees. Why should companies organize such events?
Escape from everyday life
Company integrations are an opportunity to break away from the rush of everyday duties. They create an opportunity to get to know interesting places, visit or relax in the bosom of nature. The choice of forms of spending time is really huge. Attractions should be best suited to the expectations of employees. Corporate events is not only a gala in luxury hotels or dinners in the most expensive restaurants. Physical activities such as bike rides or dance lessons are a good idea. Activities that require teamwork, such as playing paintball with division into teams, are perfect. Recently, various types of tastings and culinary workshops, off-road attractions and theme evenings are also enjoying popularity.
Integration of team members
The most common reason for organizing events or trips is, of course, the desire to integrate employees. Getting to know colleagues in less formal circumstances deepens relationships and helps build the trust necessary for proper functioning in the group. In the event of misunderstandings, it allows you to change the attitude of colleagues and reduce tensions between them. Strengthening the bonds between people translates into efficient communication and increases the efficiency of the entire team. Positive interpersonal contacts influence the atmosphere in the workplace, creating a friendly and motivating environment that affects the efficiency and commitment of employees. You can integrate conferences or courses into company trips. Perhaps it is worth investing in team building training that helps employees create a team,
Employee motivation
Corporate events show the employer's concern for the well-being of subordinates and their satisfaction with their work. Events and various types of integrations are one of the strong non-payroll factors that motivate employees to act, increase their willingness to work and the level of involvement in corporate matters. Such a meeting allows you to forget about the stress of the sheer volume of business duties for a moment, relax and meet your colleagues. Corporate events are conducive to all kinds of talks and discussions about promotions or plans for the coming months, which allows employees to be optimistic about the future.
Advertising and promoting the company's image
Corporate events are a great opportunity to promote a positive image of the company. It can be attended by the employees themselves and their relatives, but also contractors or potential customers. It is a good idea to invite representatives of cooperating companies. Such an event creates an opportunity to meet business partners and establish strategic contacts for the company. The event can be organized to present an offer or service as well as the presentation of new ideas or products. If we want to promote a new product, we can invite not only the company's employees, but also consultants, associates and potential buyers to the event. It is worth considering the presence of bloggers who will be able to describe the product on their website and thus promote it on the web. A corporate event is therefore an opportunity to advertise and increase brand recognition. It can also open the door to new business opportunities.
Celebrating successes together
During the event, you can celebrate any successes achieved by the company, such as winning a new contract. It is also worth organizing a party on the occasion of receiving an award, distinction or quality certificates. The anniversaries of the company's existence are also an occasion to celebrate together employees, partners and contractors. Such events are a kind of reward for employees and an opportunity to express gratitude for the hard work and effort that they put every day in what they do to achieve the company's goals.
Corporate events – organization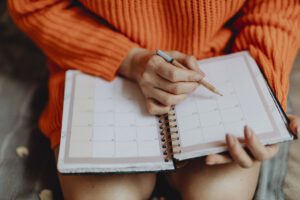 The coordination of the event can be entrusted to the agency or you can take care of the corporate event plan yourself. Companies specializing in the organization of events have extensive knowledge and many years of experience in the industry. Professionals know proven ways to spend time, have many interesting ideas and are up to date with news. They cooperate with hotels and tourist centers that have adequate space suitable for business meetings and training. Agencies are able to adjust the type of event and attractions to the individual needs of the employer.
Organizing a company event is an unnecessary expense, and a modern way to integrate and motivate employees. It provides many benefits and has a positive impact on business development. It is a great opportunity to promote the company and create an image of a friendly and committed employer.